Intro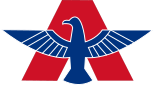 American Neonics Inc. has been providing its customers with quality sign packages to suit their corporate and retail identity for over thirty five years. Our state of the art manufacturing facility allows you to explore new design dimensions, materials and processes. American Neonics provide tailored sign packages to your individual needs. It is our mission to provide custom channel letters, fluorescent can signs, LED and neon striplighting, and also specializing in all types of metal signs from stainless steel, aluminium, lexan, sintra, to bronze.
American Neonics specializes in CNC routing and can easily create oversized letters as high as twenty feet or taller. Our Art department is equiped with CS12, EnRoute3 and CAD.
Permit proccessing service available for all types of sign related permits.
Lisenced contractor since 1979,C-45 # 520181. Insured and bonded.
Location
12712 Saticoy St, North Hollywood, CA 91605
Clients
Fatburger
24 Hours Fitness
ABC
Baskin BR Robbins
Bay Films
BMW
Cirques Du Soleil
Bvlgari
Dolce @ Gabbana
Eddie Bauer
Guicci
Goodwill,BR.Hilton
NFL Replay
Tiffany Co

CLOTHING STORES

Fresh
Juicy Couture
A/X Armani
French Connection
Ann Taylor
Ann Taylor Loft
Dress Barn

RESTAURANTS

KOI
Mc Donalds
Jack in the Box
Quiznos Subs
Toppers Pizza

FOOT WEAR STORES:

Foot Locker
Lady Foot Locker
FootAction U.S.A
ENTERTAINMENT:
Joan Rivers
George Lopez Show
Guy's Choice
American Idol
C.B.S TV
Wheel of Fortune
Price is Right
Bill Mahr Show
On the Lot
Academy Awards
Golden Globes
Emmy Awards
Jag
Hollywood Square
Grammys
Latin Grammys
Oscars
Are you smarter than a 5th grader? 2007
Carson Daly
Alma Awards

COMMERCIAL/VIDEO

PEPSI w/ Mariah Carey
VICTORIA'S SECRET: "SEXY"

MOVIES

Thor
Green lantern
Transformers
Transformers 2
Soloist
Watchmen
Close Encounter Of The 3rd Kind
Blade Runner
Back To The Future
Beverly Hills cop
Red October
Rush Hour
Hard To Kill
Sammy Davis Jr
Pictures